Custom Shoji Design in Kauai, HI
Entry
We created this custom shoji design with the homeowner to create a warm living space. The family wanted to create a Japanese look with a custom shoji sliding door and window coverings.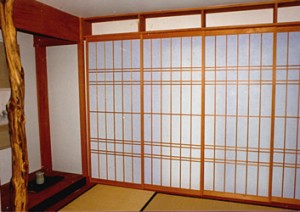 Entry & Meeting Room Shoji Dividers
Room divisions and privacy
You can use shoji screens as room dividers, drop ceiling panels and window treatments. We can create custom shapes for specialized window openings and accent shoji sections with artistic woodwork.